Golf in New Jersey is a popular pastime for both locals and tourists alike. With the ever-evolving golf industry, it can be difficult to keep up with the latest trends. Some of the golf courses in New Jersey are implementing online tee time reservations, mobile check-ins, and contactless payment options to make the check-in process more efficient and reduce contact between staff and players. Many courses are also using technology to improve the overall golf experience, such as GPS-enabled golf carts and mobile apps that provide yardage information and other course details.
Additionally, some golf courses in New Jersey are investing in turf management technology, such as precision irrigation systems, to improve the condition of the course. In this article, we will explore some of the current and upcoming trends that are expected to shape the golf landscape in New Jersey in 2023. We will look at how courses are adapting to meet the demands of golfers and what technological advancements are being made.
Why Golf in NJ is Superior to All?
Golf in New Jersey is considered superior by many golfers due to its variety of challenging and well-maintained courses, its proximity to major cities, and its diverse range of golf experiences. The state has a long history of golf and has been home to many famous golfers and events. New Jersey has many golf courses that are designed by renowned golf course architects and offer a variety of terrains and landscapes that makes it a challenging and exciting place to play golf. Additionally, many golf courses in New Jersey offer beautiful views of natural landscapes, such as the Atlantic Ocean, and provide a tranquil and relaxing atmosphere for players. Furthermore, many clubs in NJ invest heavily in the maintenance and upkeep of their courses, which makes them consistently in good condition.
Golfing in New Jersey has long been revered for its excellent courses, stunning landscape, and abundance of options. With some of the best courses in the country, golfers from all over flock to NJ to experience the superior quality that this northeast state provides. When it comes to golf in NJ, there are few places that can match its offerings. Whether you're an experienced player or just a beginner, there is a course for every skill level. NJ boasts such beautiful championship courses, no matter what type of golfer you are.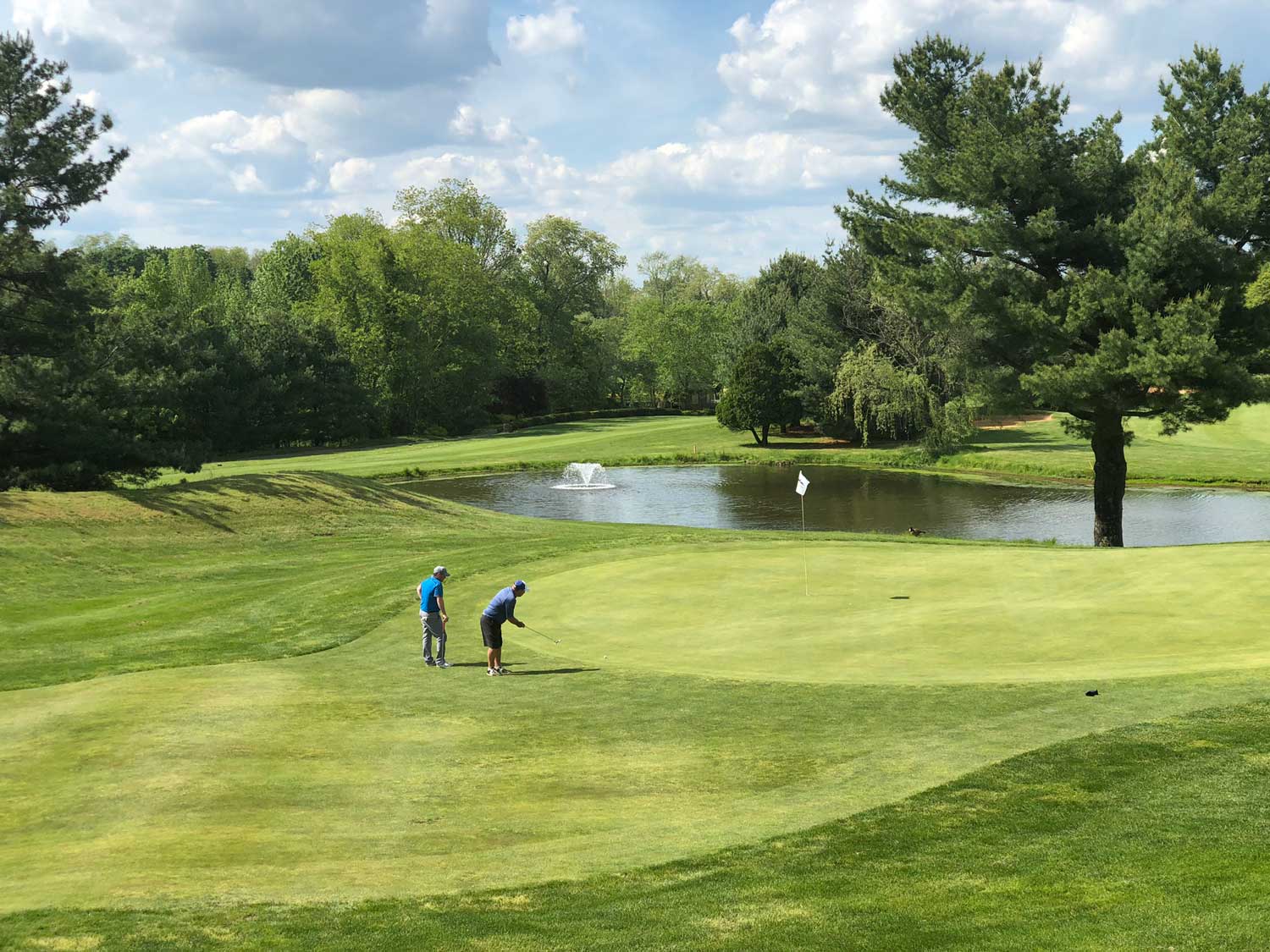 What New Jersey Has to Offer for Golf Memberships?
New Jersey has a wide variety of golf clubs that offer memberships, each with their own unique benefits and amenities. Some of the options include:
Private golf clubs – These clubs are typically only open to members and their guests. They may offer a variety of amenities such as a swimming pool, tennis courts, and dining facilities. Examples include Baltusrol Golf Club, Pine Valley Golf Club, and Bella Vista Country Club

Public golf courses – These courses are open to the general public, and typically do not require a membership. They may offer a variety of amenities such as a driving range, pro shop, and snack bar.

Semi-private golf clubs – These clubs are open to both members and the general public, but members may have access to additional amenities and may have the ability to make tee times in advance.'

Golf and Country Club memberships – Some of the clubs offer a combination of golf memberships and country club memberships, allowing members to access amenities such as dining and social events.
It's always good to sign up for golf memberships, even if you are a casual golfer. Along with getting access to more courses, members also receive discounts on green fees and other amenities such as pro shop items or food & beverage services offered by many clubs. Having a Golf Membership also provides benefits such as advanced tee times and priority reservations over non-members, allowing golfers to get out on the course sooner than ever before.
Where to Find the Best Deal on Golf?
Golf enthusiasts in the Garden State have plenty of options when it comes to finding the best deal on golf, but if you don't have time to do your own research and compare prices, Bella Vista Country Club is an ideal solution. Providing a premier golfing experience at an unbeatable price, Bella Vista has everything players need for a great day out on the course. With our competitive pricing, quality products, and knowledgeable staff members, we are confident that you won't find a better deal anywhere else. Take advantage of what Bella Vista Country Club has to offer today!