We all know how tough it is to keep up with the NJ country club membership fees and other charges that come along once you sign up. There are always tons of hidden charges that add up to making golfing just a dream for most. Bella Vista Country Club is the exception you will find in New Jersey. Bella Vista offers tons of membership options even for the most casual golfers and the best part is that it does not cost a fortune! A membership to NJ country clubs doesn't have to cost an arm and a leg. In fact, we have some of the most competitive rates in the area.
If you're looking for a place to golf, somewhere where you belong, then Bella Vista Country Club is the perfect fit for you. Regardless of your age or background, our club provides a welcoming environment for everyone. We know that finding an affordable membership can be difficult, which is why we offer some of the best rates in the area. Our family-friendly club is the perfect place to spend your weekends. We offer a variety of activities and amenities, including an 18-hole championship golf course, a pro shop with all the latest gearl, and a clubhouse with a bar and restaurant. So better come and see for yourself what all the fuss is about and join us today!
How Much Do NJ Country Club Membership Fees Cost?
Have you ever wondered how much it would cost to join a country club in New Jersey? If you're like most people, the thought of membership fees has kept you from even considering it; but what if we told you that there are options for everyone, no matter your budget? Well, we are here to tell you that joining a country club is more affordable than you think.
Many people in New Jersey want to join a country club, but they don't know how much it will cost. Membership fees can vary greatly from one club to the next and it can be hard to find out the fee structure upfront. The Bella Vista team will help you understand the different factors that go into setting country club membership fees so that you can make an informed decision about whether or not joining is right for you. Our team will help you pick out the right option and will make sure that you have an elegant experience while your visit to the Bella Vista Country Club!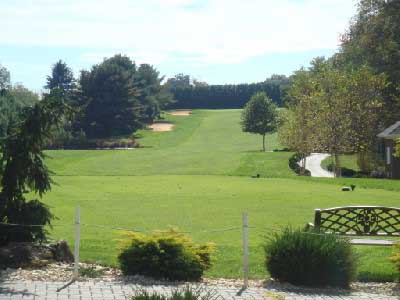 Best Country Club Memberships at Bella Vista
Is your current country club membership not providing the amenities and luxury you crave? Are you looking for a more pristine golf course to play on? If you're longing for a country club that will make you feel like royalty, Bella Vista is the place for you. With our world-class facilities and attentive staff, we guarantee that your every need will be met. Here at Bella Vista, we pride ourselves on giving our members the best possible experience. We have a wide range of amenities and activities to suit every interest, and our prices are unbeatable. Plus, our family-friendly atmosphere is perfect for couples and families alike.
If you're searching for the best Country Club memberships in Bella Vista, you've come to the right place. At Bella Vista, we understand that finding the right membership can be a daunting task. There are so many options out there and it's hard to know which one is right for you. We also know that your time is valuable and you don't want to waste it visiting clubs that don't meet your needs. That's why we've done the work for you and offer a list of the best memberships available.
Visit Today and Get The Best Membership in New Jersey!
Looking for the best membership in New Jersey? Look no further! Visit us today and see what makes us the best. We offer unmatched services and benefits that our members love. Our memberships are affordable and offer a wide range of benefits that will help you reach your fitness goals. Plus, we're always expanding and adding new features to keep our members happy. Come visit us today and sign up for the best membership in New Jersey!