A golf club membership is a great way to improve your game and network with other players. Here are a few reasons why you should sign up for a membership at your local club:
Membership allows you access to the club's practice facilities. This is a great way to work on your swing without having to pay for range balls. 

You'll have access to a variety of courses.

You'll be able to take lessons from experienced professionals.

You can play in tournaments and compete against other members.

You'll enjoy social events and networking opportunities.
If you enjoy playing golf or are looking to socialize with others, then you should seriously consider getting a golf club membership. Doing so has many benefits including having access to a course whenever you want to play, meeting new people, and improving your game. Not only will you have access to a beautifully kept course, but also to all the amenities that come with it like a clubhouse, restaurant, and pro shop.
How Much Does a Golf Club Membership Cost in New Jersey?
Anyone who has ever played golf knows that it is not a cheap sport. From the equipment to the greens fees, golf can be quite costly, but having a golf club membership will surely save you from spending a fortune on every game. The average cost of a golf club membership in New Jersey can be expensive depending on the amenities and policies. The cost includes the initiation fee and the monthly dues. Of course, there are always discounts and promotions available, so it is possible to find a great deal on a membership.
Golf club memberships can range in price, so it's important to find one that fits your budget. If you're looking for a more affordable option, consider a weekday membership. Whether you're a seasoned golfer or just starting out, a weekday golf membership is a great way to enjoy the game without breaking the bank. The membership offers many exciting amenities from the regular membership package, but also allows you to golf casually and costs about half the price. There are many benefits to being a member of a golf club. For one, you will have access to exclusive courses that non-members cannot play. You will also get discounts on green fees and other amenities at the club.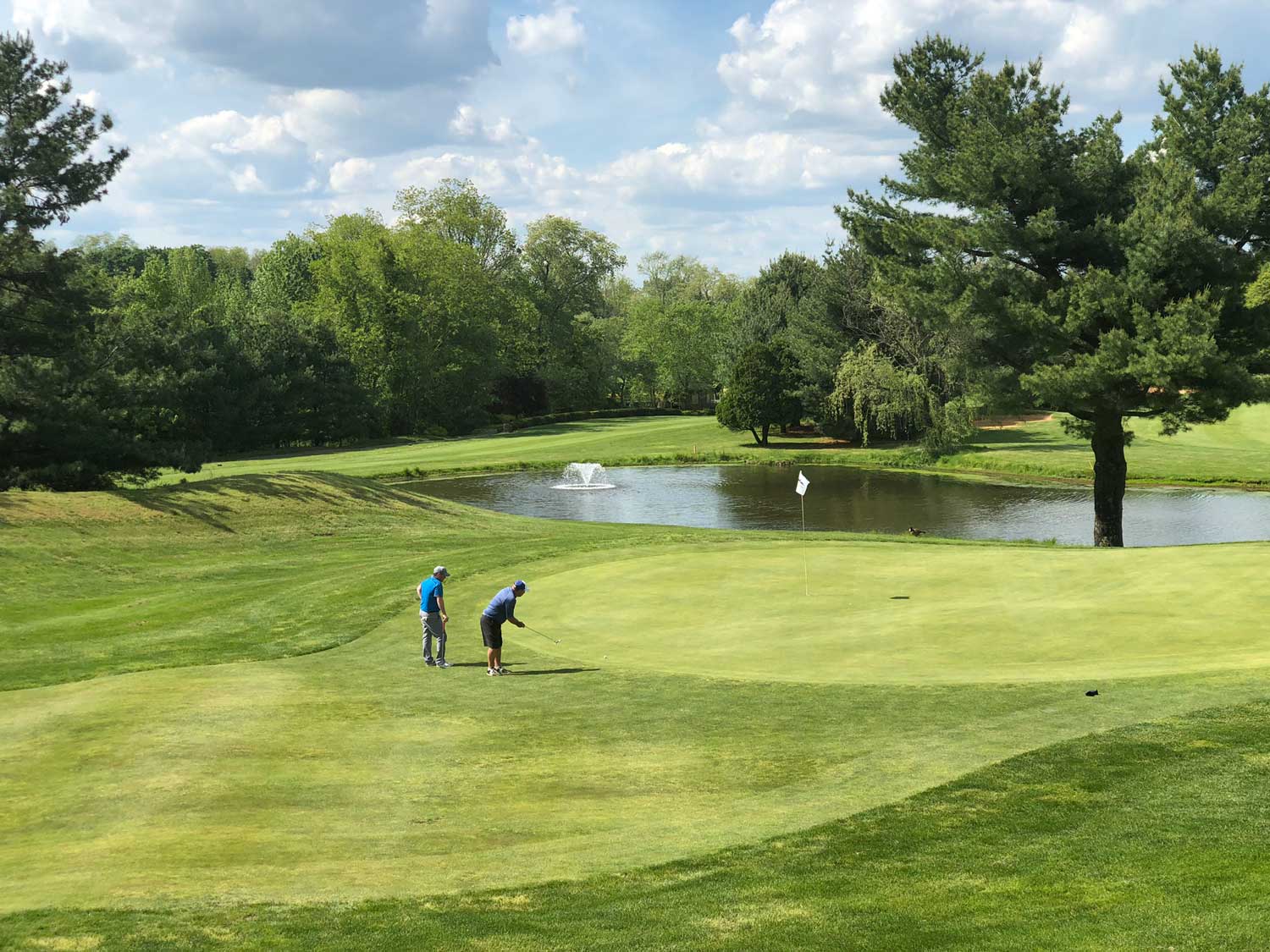 What is The Best Option for Golf Club Membership in Marlboro, NJ?
One of the great things about having so many options is that you can tailor your membership to fit your budget and your lifestyle. If you're a serious golfer, you may want to opt for a club that has lots of amenities and plenty of course options, but if you're just looking for a place to play occasionally with friends, you might be able to get by with something a little less expensive.
When it comes to golf club membership in Marlboro, NJ,  Bella Vista Country Club is the best option for those who want to enjoy the best that the area has to offer. Bella Vista Country Club is located in a picturesque setting and its facilities are top-notch. The club also offers a wide range of amenities, including fine dining and banquet room, a full-service casual grill room, and a clubhouse with a bar and restaurant and private dining rooms for your special events. In addition, Bella Vista Country Club has an active social calendar, with events and activities for members of all ages. So if you're looking for the best golf club membership in Marlboro, NJ, Bella Vista Country Club is a clear choice.
How to Apply for a Golf Club Membership?
Finding the right golf club membership can be a daunting task. There are so many options out there and it can be hard to know which one is right for you. Bella Vista Country club can help you pick out the best budget deal on golf membership in the area and you can start by filling out a membership application. The application process is simple and only takes a few minutes. After you submit your application, a representative from the club will contact you to discuss your membership options. You can also subscribe to our newsletter to get news on our latest events, and updates on discounts and exclusive deals. Visit us today!