New Jersey boasts a diverse selection of golf clubs, including private establishments that provide an elevated experience for enthusiasts. This article delves into the allure of New Jersey private golf clubs, highlighting their exclusivity, exceptional amenities, and the unique opportunities they offer avid golfers. Private golf clubs in New Jersey offer an exclusive environment for individuals seeking a refined experience. Membership is highly selective, ensuring that only those who meet specific criteria gain access. This exclusivity fosters a sense of camaraderie among like-minded golfers, creating an esteemed community.
Moreover, private golf clubs in New Jersey are known for their well-maintained courses, breathtaking landscapes, and captivating views. These meticulously crafted courses challenge players of all skill levels, providing a memorable and enjoyable golfing experience. With limited footfall, members can relish a leisurely round of golf, appreciating the serene and peaceful atmosphere.
New Jersey Private Golf Clubs and Their Exceptional Amenities
Private golf clubs in New Jersey pride themselves on providing top-tier amenities that enhance the overall member experience. The clubhouses are opulent, serving as social hubs where members can gather and unwind. Fine dining options offer exquisite culinary delights, while state-of-the-art fitness centers help members stay in shape. Rejuvenating spa services further contribute to a luxurious ambiance, promoting relaxation and well-being. Additionally, exclusive event spaces host various occasions, from elegant parties to business meetings.
To facilitate skill development, private golf clubs in New Jersey offer world-class practice facilities. Members have access to well-equipped driving ranges, putting greens, and short game areas, allowing them to refine their techniques and improve their game. Professional coaches are often available to provide personalized instruction, further elevating the member experience. With their expertise and guidance, golfers can work on their swings, perfect their stance, and learn valuable strategies to enhance their performance on the course. These private clubs also organize regular tournaments and friendly competitions, fostering a sense of camaraderie among members. Beyond the greens, these prestigious clubs often boast state-of-the-art fitness centers that cater to all levels of athleticism. Fitness enthusiasts can engage in personalized workout sessions with experienced trainers who design exercise regimens tailored to individual needs.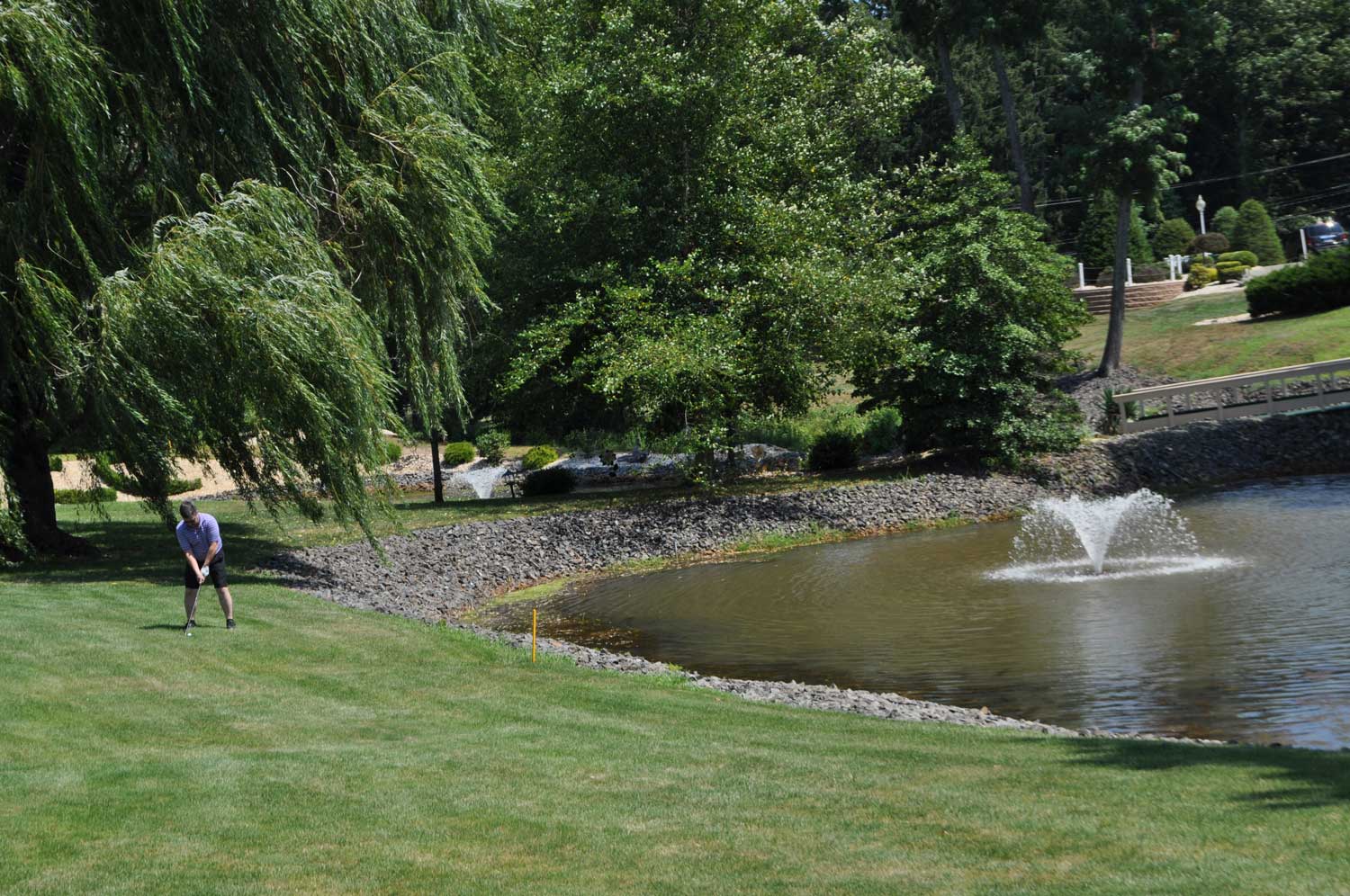 Membership and Networking Opportunities at New Jersey Private Golf Clubs
One of the notable benefits of joining a private golf club in New Jersey is the networking opportunities it presents. Members come from diverse professional backgrounds, creating a conducive environment for establishing valuable connections. Shared enthusiasm for golf forms a common ground for meaningful interactions and potential business collaborations. Engaging in friendly competition and participating in tournaments foster camaraderie and provide opportunities for members to showcase their skills and sportsmanship. Furthermore, private golf clubs organize a variety of social events throughout the year, adding vibrancy to the club's social fabric. These gatherings allow members to connect with peers, forge friendships, and contribute to charitable causes. Whether it's member-guest tournaments, charity fundraisers, or themed parties, these events create a sense of belonging and strengthen the bonds among members.
Becoming a member of a private golf club in New Jersey involves a selective process to maintain the exclusivity and high standards of the club. Prospective members typically go through a comprehensive application process, which may include submitting references, attending interviews, and securing sponsorships. Annual membership fees are required to access the club's facilities and services. While these fees vary depending on the club, the investment is often justified by the exceptional experiences and privileges membership entails.
While private golf clubs prioritize their members, they also provide limited access to non-members on specific occasions. These may include hosting corporate outings, charity events, or weddings. Non-members can experience the exclusive ambiance, enjoy a day on the exceptional course, and gain a glimpse into the world of private golf clubs.
Grab Your Clubs & Join Us for Exclusivity, Luxury, and Lasting Memories
Private golf clubs in New Jersey epitomize exclusivity, offering exceptional golfing experiences, luxurious amenities, and opportunities for networking and socializing. While membership entails strict criteria and fees, the rewards far outweigh the costs. For those fortunate enough to join, private golf clubs in New Jersey provide a haven where golfers can indulge in the finest experiences and create lasting memories. The exclusive environment, well-designed courses, exceptional amenities, networking opportunities, and social events make private golf clubs in New Jersey a desirable choice for avid golf enthusiasts. The exclusive environment of private golf clubs in New Jersey sets them apart from public courses. These clubs are meticulously maintained, providing a pristine and tranquil atmosphere for members to enjoy their rounds of golf. With limited membership, the number of players on the course is controlled, ensuring a more relaxed pace and allowing for uninterrupted play.