Organizing a golf outing can be an exhilarating and rewarding experience. Whether you're arranging a corporate event, a charity fundraiser, or a social gathering, a  well-executed golf outing can create enduring memories and strengthen relationships. To assist you in navigating the planning process, this comprehensive guide will take you through the essential steps to ensure a successful golf outing. Before delving into the logistics, it's crucial to define the purpose and goals of your golf outing. Are you aiming to raise funds for a charitable cause, foster team building among colleagues, or provide a delightful and enjoyable experience for participants? Clearly outlining your objectives will guide your decision-making throughout the planning process.
To ensure a memorable experience, consider incorporating fun and interactive elements into your golf outing. Offer contests, games, or challenges on the course that align with your event's theme or objectives. Provide participants with welcome packages that include personalized golf accessories, event schedules, and useful information about the course. Engaging activities will enhance camaraderie, encourage networking, and create a sense of excitement throughout the day. Detail-oriented planning is essential for a smooth-running event. Create a timeline outlining key milestones and tasks leading up to the outing, including sending invitations, securing sponsorships, managing registrations, and arranging transportation if needed. Be sure to coordinate with the golf course staff to determine specific requirements, such as tee times, cart availability, and any restrictions or rules.
How to Choose the Perfect Venue for Your Golf Outing.
The venue you choose for your golf outing holds significant importance, influencing the overall success and participant experience. From the course layout to available amenities, every aspect plays a crucial role. In this article, we will provide you with essential factors to consider when selecting the ideal venue for your golf outing. Before exploring potential venues, establish the specific requirements of your golf outing. Consider factors such as participant numbers, event format (tournament, social gathering, fundraiser), and desired amenities. Understanding these needs helps you narrow down options and find a venue that suits them effectively.
Choose a venue with easy access to your target audience, considering factors like nearby highways or airports. Also, assess the availability of accommodations for participants who may require overnight stays. A central location attracts a larger number of participants, ensuring convenience for all attendees. The course layout significantly impacts participant experience. Consider skill levels and choose a course that accommodates a range of abilities. If your event includes players of varying skills, select a venue offering multiple tee boxes or adaptable difficulty levels. The course should provide a fair challenge while remaining enjoyable for all.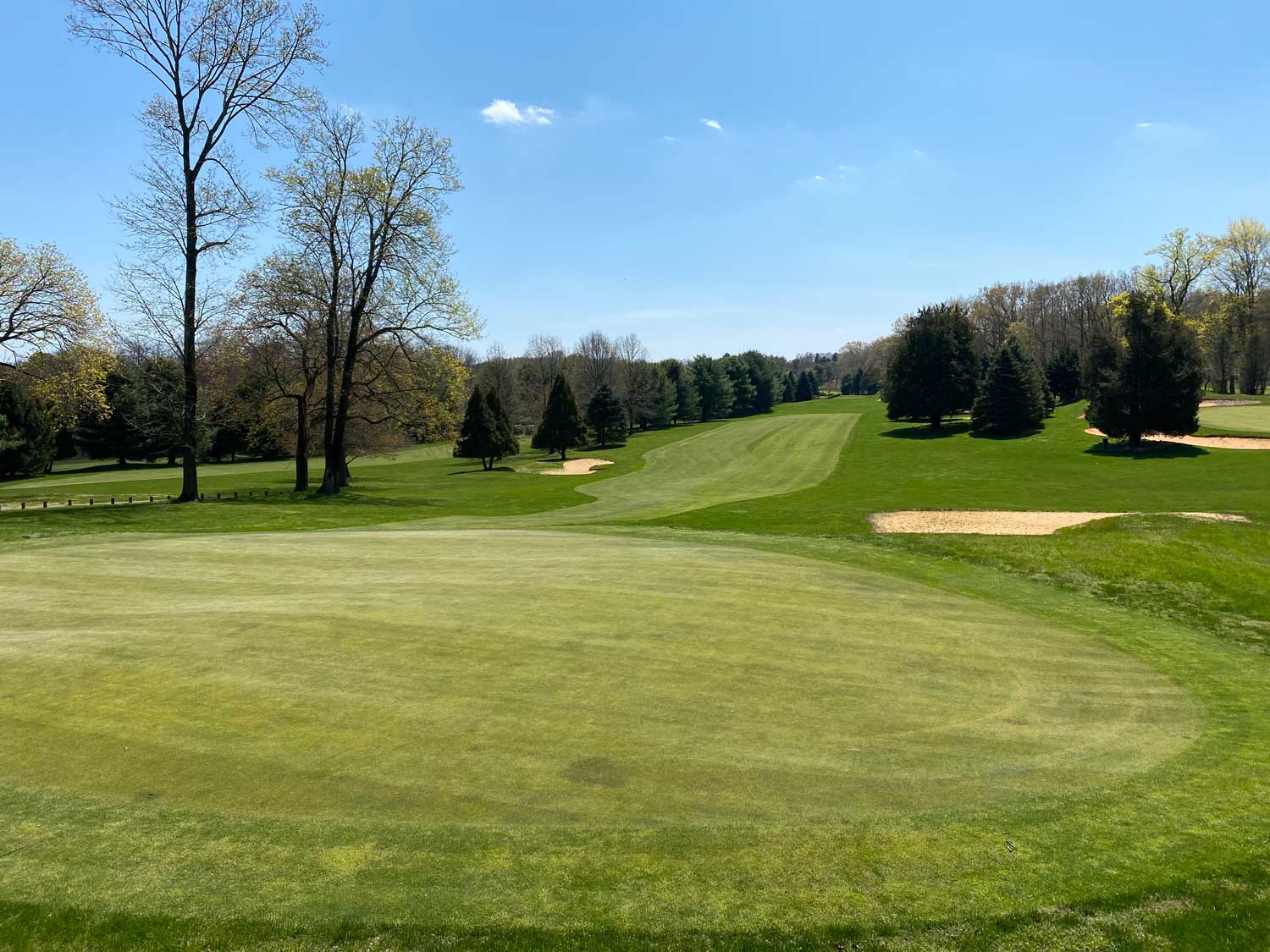 Golf Outing Dos and Don'ts: Common Mistakes to Avoid
Planning a golf outing can be an exciting endeavor. However, to make it truly successful and enjoyable for all participants, it's important to be aware of common mistakes that can hinder the overall experience. There are some valuable dos and don'ts of organizing a golf outing that can help you navigate potential pitfalls and create a memorable event. Whether you're a seasoned event organizer or new to planning golf outings, these insights will assist you in making informed decisions and ensuring a fantastic experience for everyone involved.
Dos –
Plan Ahead: Start the planning process well in advance to allow ample time for preparations. This includes securing a suitable venue, gathering sponsorships, and promoting the event effectively. Early planning helps ensure a smooth and well-coordinated outing.
Select the Right Venue: Choosing an appropriate golf course is crucial. Consider factors such as course difficulty, amenities, location, and capacity. Ensure the venue can comfortably accommodate the number of players and offers a layout that aligns with your event's objectives.
Communicate Effectively: Establish clear and consistent communication channels with participants, sponsors, and volunteers. Keep them informed about event details, schedules, and any updates or changes. Utilize various communication methods, such as email newsletters, social media, and dedicated event websites, to share important information.
Don'ts:
Overlook Logistics: Pay close attention to logistical details to avoid confusion and frustration. Plan for participant registration, tee times, transportation (if required), and catering. Don't forget to consider small details like signage and on-course amenities, which contribute to a seamless experience.
Underestimate Budgeting: Take a realistic approach to budgeting and consider all potential expenses. Account for items such as green fees, catering, prizes, marketing materials, and additional services. Manage costs carefully to avoid overspending and explore sponsorships or partnerships to offset expenses.
Forget About Post-Event Follow-Up: After the golf outing concludes, don't forget to express gratitude to participants, sponsors, and volunteers. Send thank-you notes, share event highlights on social media, and gather feedback through surveys or testimonials. Neglecting post-event follow-up can diminish the impact of your outing.
Creating Lasting Memories: A Successful Golf Outing Worth Remembering
A successful golf outing goes beyond the game itself. It requires careful planning, attention to detail, and a focus on creating a memorable experience for all participants. By selecting the right venue, organizing the event meticulously, incorporating enjoyable activities, catering to participants' needs, and capturing the memories, organizers can ensure that the outing becomes a cherished memory for years to come. Whether it is a corporate outing, a charity event, or a gathering of friends, a well-executed golf outing has the power to strengthen relationships, foster camaraderie, and leave a lasting impression on everyone involved.