The golf courses in New Jersey offer a wide variety of experiences for players of all skill levels. Some of the reasons why people should visit golf courses in New Jersey include:
Quality of courses

: New Jersey has a rich history of golf and is home to many prestigious and well-maintained courses, many of which have hosted major championships.

Scenic beauty

: Many golf courses in New Jersey are located in picturesque areas, offering stunning views of the surrounding landscape.

Variety of experiences

: New Jersey has a diverse range of golf courses, from classic, traditional courses to modern designs that offer a unique and challenging round of golf.

Good climate

: Golfing in New Jersey is enjoyable year-round, with mild winters and warm summers, making it ideal for golf enthusiasts who want to play in comfortable weather.

Good amenities

: Many golf courses in New Jersey have top-notch amenities like pro shops, driving ranges, and practice facilities, making them great places to improve your game and have a good time with friends.
Overall, golf courses in New Jersey offer a great combination of quality, scenic beauty, variety, and amenities that make them a top destination for golfers.
Perks of Golfing at The Best Golf Courses in New Jersey
When considering the best golf courses in New Jersey, you can be sure that they offer a great experience. From well-maintained grounds to challenging layouts, these courses provide a top-notch golfing experience. Many of the best golf courses provide a variety of amenities and benefits for their members, making them an attractive option for lovers of the game. 
For starters, many of the best golf courses in New Jersey boast beautiful landscapes and pristine conditions. Whether you're looking for an open parkland-style layout or dramatic links terrain, there are plenty of stunning options to choose from. For those who seek more traditional designs, there are also several classical style courses available with tight fairways and formidable hazards throughout.
If you love golfing, you should definitely visit courses in New Jersey that offer a great golfing experience with a challenging layout, a beautiful setting, and great amenities.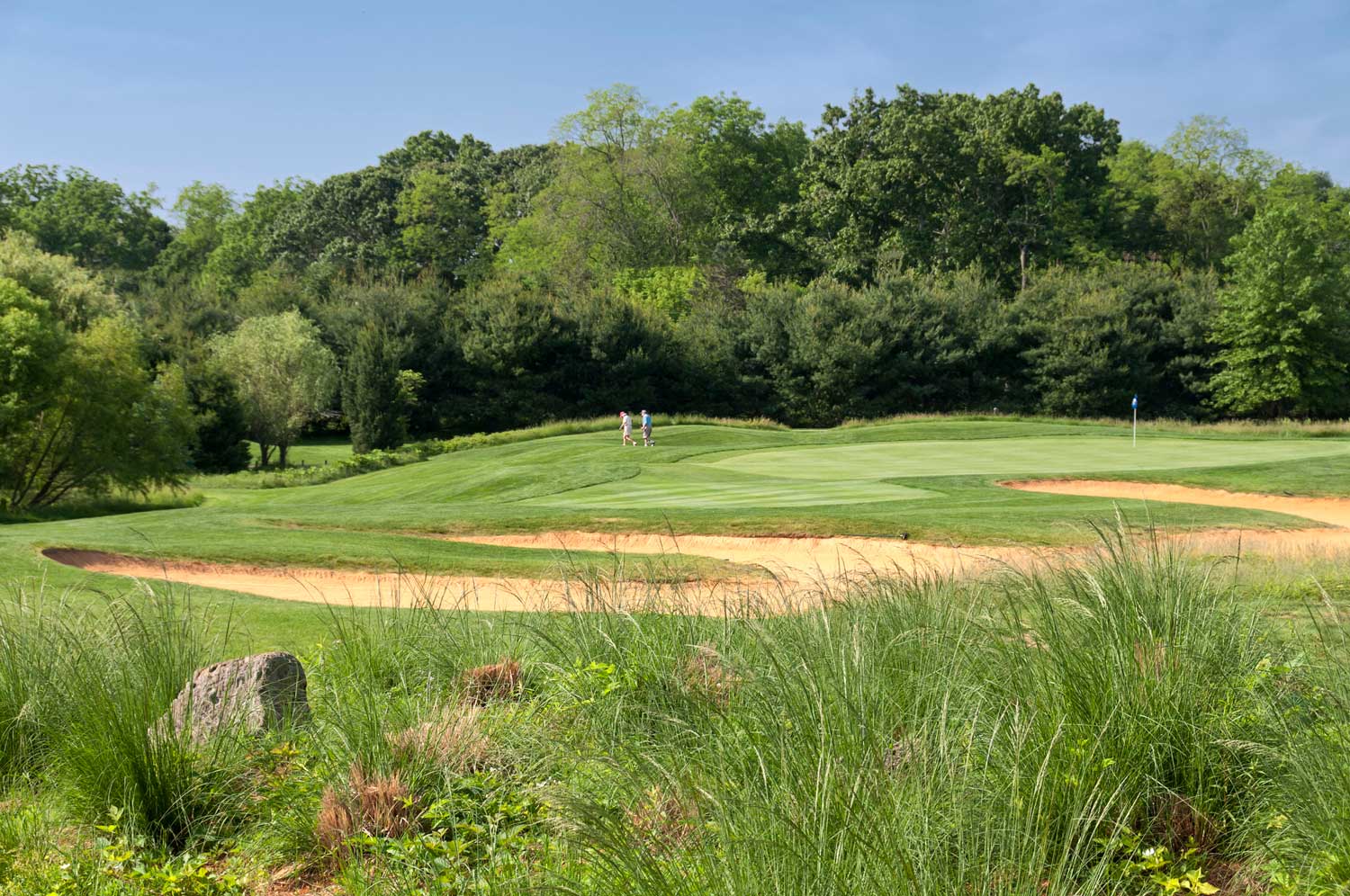 How to Plan an Affordable Golf Outing?
Determine the number of participants and set a budget accordingly, this should help you get started and also narrow down your options for venues and plan for any additional expenses such as equipment rentals or food and drinks. Look for courses that offer affordable rates and group discounts. Public courses are typically less expensive than private courses. If your group is coming from different locations, consider renting a bus or van to transport everyone to and from the course, this will help create a fun journey with all loved ones while also saving you a ton of transportation costs.
Considering the time of the year to plan your trip could prove to be essential, Golfing in the off-season (fall and spring) is more affordable than during the peak summer months. Many golf courses offer package deals that include green fees, cart rentals, and food and drinks. Many golf courses have food and beverage options available on-site. Make sure to check with the course and plan accordingly. Once you have decided on the venue, contact the golf course to inquire about group rates, package deals, and any other discounts that may be available. This will surely help you narrow down your ultimate cost and also ensure a great evening to remember!
Need Assistance in Choosing The Right Golf Course for You?
Are you looking for the best golf course in New Jersey? Look no further than Bella Vista Country Club. Bella Vista is a premier country club located in Marlboro, NJ, and is the perfect location for golfers of all levels. Whether you are a beginner or an experienced player, you will find a variety of amenities and activities to suit your needs. Contact us today to learn more about our golf outing packages and membership options to take your game to the next level!