Golf, a sport cherished for its precision, strategy, and sophistication, has captivated enthusiasts worldwide for centuries. Beyond the lush fairways and challenging greens lies an allure that extends to the exclusive ambiance and camaraderie found within country clubs. Among the manifold amenities these prestigious establishments offer, the country club pro shop stands as a mecca for golf aficionados. In this article, we delve into the appeal of country club pro shops, exploring their role in enhancing the golfing experience and highlighting the diverse services and products they provide to members and visitors.
First and foremost, country club pro shops serve as a haven for golf enthusiasts who are seeking the best equipment to improve their game. These shops are well-stocked with top-of-the-line golf clubs, balls, bags, and accessories from renowned brands. Whether it's a beginner looking for their first set of clubs or a seasoned golfer searching for the latest technology to enhance their performance, the knowledgeable staff at pro shops can provide expert advice and guidance. In addition to offering a wide range of equipment, country club pro shops also provide customized fittings for golf clubs. The staff is trained to analyze an individual's swing and recommend the right specifications for their clubs, ensuring that each player has equipment tailored specifically to their needs. This personalized approach not only enhances performance but also adds to the overall enjoyment of the game.
Unveiling the Appeal of Country Club Pro Shop: Elevating the Golf Experience
Country club pro shops encompass more than mere retail spaces; they serve as sanctuaries where golfers can immerse themselves in their beloved sport. Upon entering these establishments, individuals are greeted by a vibrant atmosphere brimming with excitement and shared passion. The pro shop serves as a central hub, fostering an environment where players gather to discuss recent rounds, exchange tips, and seek professional advice from resident golf experts. Whether engaging in casual conversations about cutting-edge equipment or delving into detailed analyses of swing techniques, the pro shop offers a unique opportunity for golfers to connect, learn from one another, and forge lasting relationships.
A primary draw of country club pro shops lies in their comprehensive array of golf products available for purchase. These well-appointed retail spaces feature an impressive assortment of golf clubs, balls, apparel, accessories, and other equipment from renowned brands. From top-tier drivers to fashionable golf attire, pro shops cater to golfers of all skill levels and personal preferences. Knowledgeable staff members are readily available to provide guidance, ensuring that golfers make informed decisions tailored to their individual needs and playing styles. Such a diverse selection ensures that every golfer can find the perfect equipment to enhance their game.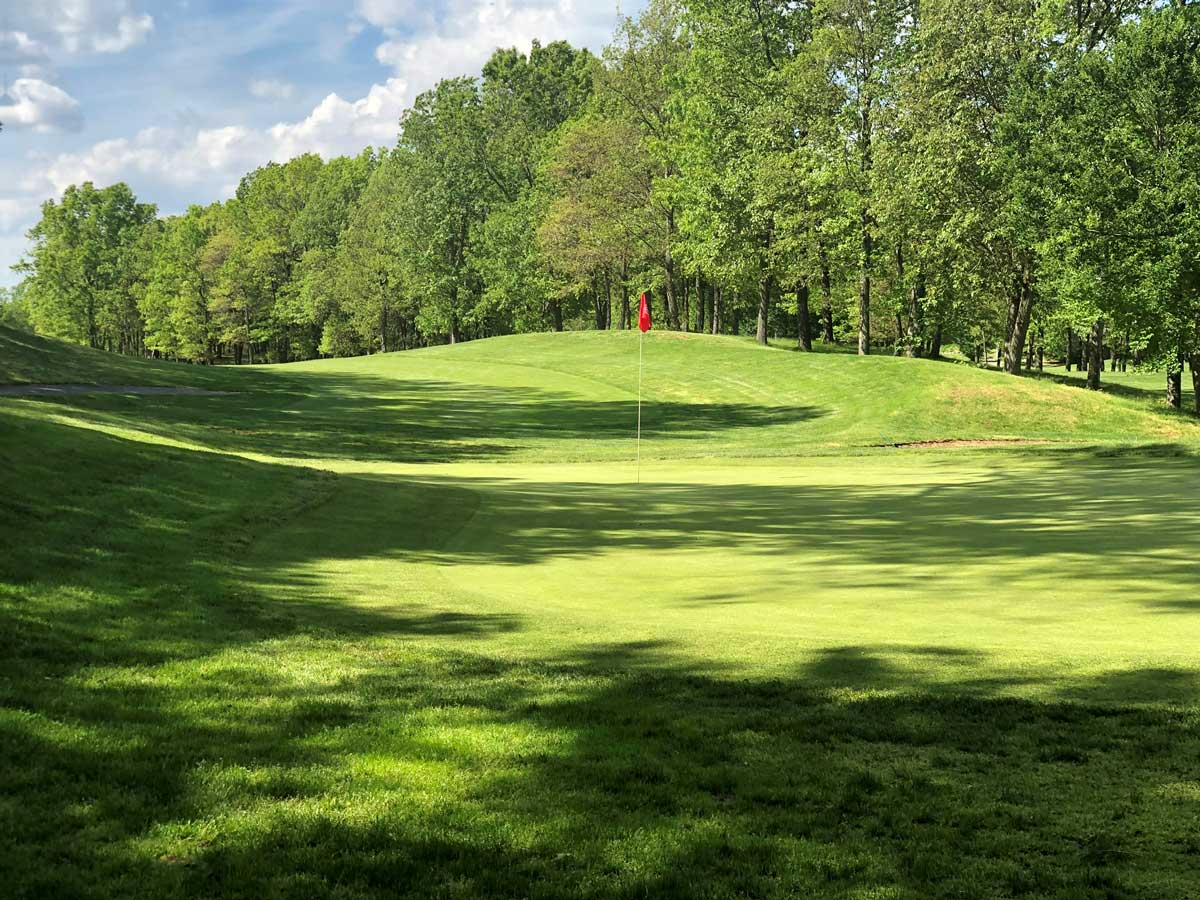 Beyond Retail: The Enchantment of Country Club Pro Shop
Country club pro shops elevate the golfing experience by offering customization and personalization services. Golfers have the opportunity to tailor their clubs to their unique specifications, ensuring optimal performance for their swings. Whether adjusting loft and lie angles, re-gripping clubs, or even designing custom club heads, pro shop professionals possess the expertise to optimize a golfer's equipment. Moreover, pro shops often provide embroidery services, allowing members to personalize golf bags, apparel, and accessories with names, logos, or club insignias, imbuing their gear with a sense of individuality and pride.
Country club pro shops serve as hubs for golf professionals dedicated to helping players improve their game. In addition to equipment recommendations, pro shop staff members offer expert advice on swing techniques, course management, and mental strategies. Many pro shops organize lessons and clinics conducted by experienced golf instructors, providing personalized instruction to enhance skills. These lessons cover various facets of the game, including putting, chipping, driving, and specialized training for specific course layouts. By tapping into the knowledge and experience of these golfing experts, players can elevate their game and experience newfound levels of success and satisfaction.
Unleash Your True Potential: Visit a Country Club Pro Shop Today!
Country club pro shops play a pivotal role in the golfing experience, offering a wealth of services, products, and expertise. These vibrant spaces not only provide an extensive range of golf equipment and attire but also foster a sense of community among players. Whether seeking advice from professionals, engaging in passionate golf discussions, or personalizing equipment, pro shops transcend their retail function to embody the essence of the game. They provide golfers with opportunities to immerse themselves in the sport they love, continually strive for improvement, and create enduring memories. So, the next time you step onto a country club course, be sure to explore the captivating world of the pro shop and indulge in all that it has to offer for an unforgettable golfing experience.