Private golf clubs in New Jersey offer an exclusive experience for golfers. These clubs offer a range of amenities, personalized service, and access to world-class golf courses. In this article, we'll take a closer look at everything you need to know about private golf clubs in NJ.
Private golf clubs in NJ offer a luxurious and exclusive experience for avid golfers. With access to world-class courses and a range of amenities, members can enjoy the game of golf in a relaxed and elegant atmosphere. While membership requirements can be stringent, the benefits of membership are well worth the investment for those who are passionate about the sport. If you're considering joining a private golf club in NJ, be sure to research the options carefully and choose a club that aligns with your interests and values.
All You Need To Know: Private Golf Clubs in NJ
Private golf clubs require a membership in order to access the facilities and courses. The cost of membership can vary greatly depending on the club, but it typically includes an initiation fee as well as annual dues. Some clubs also require members to spend a certain amount of money each year on food and beverages. Private golf clubs in NJ typically offer a range of golf courses, designed by renowned golf course architects. These courses are typically well-maintained and offer a range of challenges for golfers of all skill levels. Private clubs often limit the number of members allowed to play at any given time, which ensures that the course is never overcrowded.
In addition to golf courses, private clubs also offer a range of amenities designed to provide members with a luxurious experience. These amenities can include swimming pools, tennis courts, fitness centers, and spa services. Many clubs also offer fine dining restaurants and bars, where members can enjoy meals and drinks in an elegant and relaxed atmosphere. Private golf clubs in NJ also offer a range of events throughout the year, including golf tournaments, social events, and charity events. These events provide members with the opportunity to meet other golfers, compete in friendly competitions, and give back to the community.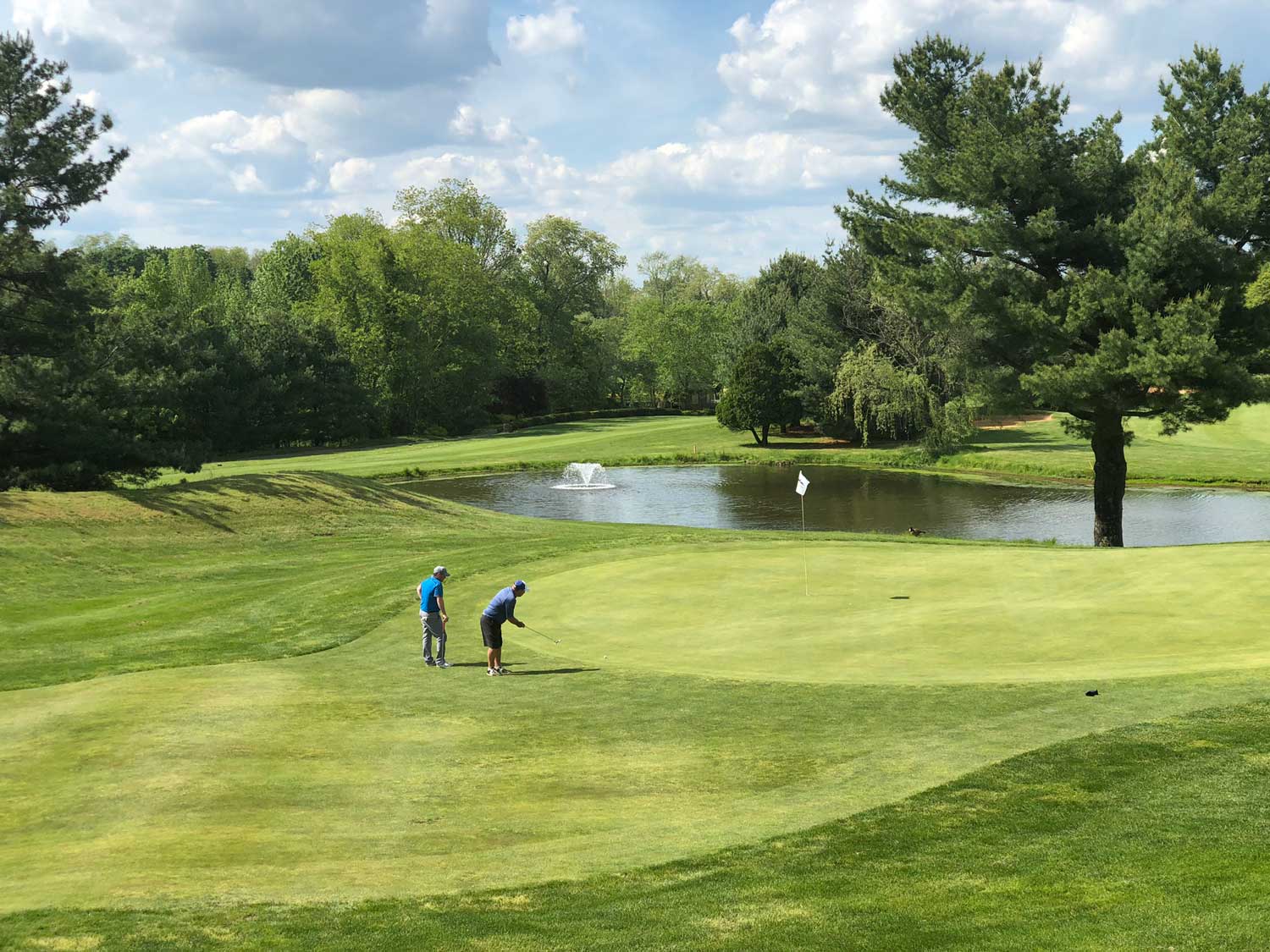 Enjoy Memberships and Other Amenities: Private Golf Clubs in New Jersey
One of the key benefits of joining a private golf club in NJ is the opportunity to build relationships with other golfers who share your passion for the sport. Many clubs offer social events and activities, such as cocktail parties, holiday celebrations, and group outings, which allow members to connect with each other on a personal level. This sense of community is a major draw for many golfers, who enjoy the camaraderie and sense of belonging that comes with being part of a private club.
Membership requirements can vary from club to club, but most require that prospective members be sponsored by an existing member. Some clubs also require a certain level of net worth, while others require that members live within a certain radius of the club. Private clubs also offer a range of personalized services that are designed to make the golfing experience as enjoyable and convenient as possible. For example, many clubs offer valet parking, bag storage, and locker rooms for members. Some clubs also offer caddie services, which allow golfers to focus on their game while a professional caddie handles the logistics of the round.
Notable Factors on Private Golf Clubs in NJ
Another advantage of private golf clubs in NJ is the level of privacy and exclusivity they offer. With limited memberships and strict admission requirements, these clubs offer a level of intimacy and exclusivity that is difficult to find at public courses. This means that members can enjoy a more peaceful and relaxed atmosphere, with fewer crowds and distractions. Of course, there are also some potential drawbacks to joining a private golf club in NJ. Membership fees can be quite expensive and some clubs require a significant financial commitment in terms of initiation fees and annual dues. Additionally, some clubs may have strict dress codes or other rules that members must follow, which can be a turnoff for some golfers.
Ultimately, the decision to join a private golf club in NJ will depend on a variety of factors, including your budget, your golfing goals, and your personal preferences. If you're passionate about the sport and value the sense of community and exclusivity that comes with private club membership, then joining a private club may be the perfect choice for you. Just be sure to do your research and choose a club that aligns with your interests and values.