New Jersey, also known as the Garden State, is home to some of the most breathtaking wedding venues in the country. Among the many options available, NJ country club wedding venues stand out as an excellent choice for couples seeking an elegant wedding experience. NJ country club wedding venues are elegant and offer a unique setting for your special day. It is important to choose the perfect venue for your needs and there are many NJ country clubs available that can accommodate weddings of all sizes.
When it comes to finding the perfect wedding venue, New Jersey has no shortage of options, but for those looking to add a touch of elegance and sophistication to their special day, a country club wedding may be just what you need. From sprawling green landscapes to luxurious ballrooms, there's something about a country club wedding that exudes class and style. NJ country club wedding venues offer a variety of amenities and services that make them a popular choice for weddings. From picturesque locations to luxurious ballrooms and top-notch catering services, these venues provide a perfect setting for couples to exchange their vows and celebrate their love with friends and family.
What Sets These NJ Country Club Wedding Venues Apart?
NJ country club wedding venues have become increasingly popular over the years, not just for their stunning surroundings and top-notch amenities, but also for the convenience they offer. Most NJ country club venues are equipped with everything needed for a successful wedding, including tables, chairs, linens, and decorations. This means couples can save on wedding costs by not having to rent these items from outside vendors.
One of the benefits of choosing a country club wedding venue is the stunning natural surroundings. Many NJ country club venues are situated on sprawling estates and golf courses, with lush greenery and scenic views that create a picturesque backdrop for wedding photos. These venues often have meticulously manicured lawns and gardens, providing a serene and romantic atmosphere for outdoor ceremonies. Indoor weddings are just as spectacular, as NJ country club venues boast elegant ballrooms that are perfect for receptions. With high ceilings, sparkling chandeliers, and grand staircases, these ballrooms exude an air of sophistication and luxury, making them an ideal location for an unforgettable wedding celebration.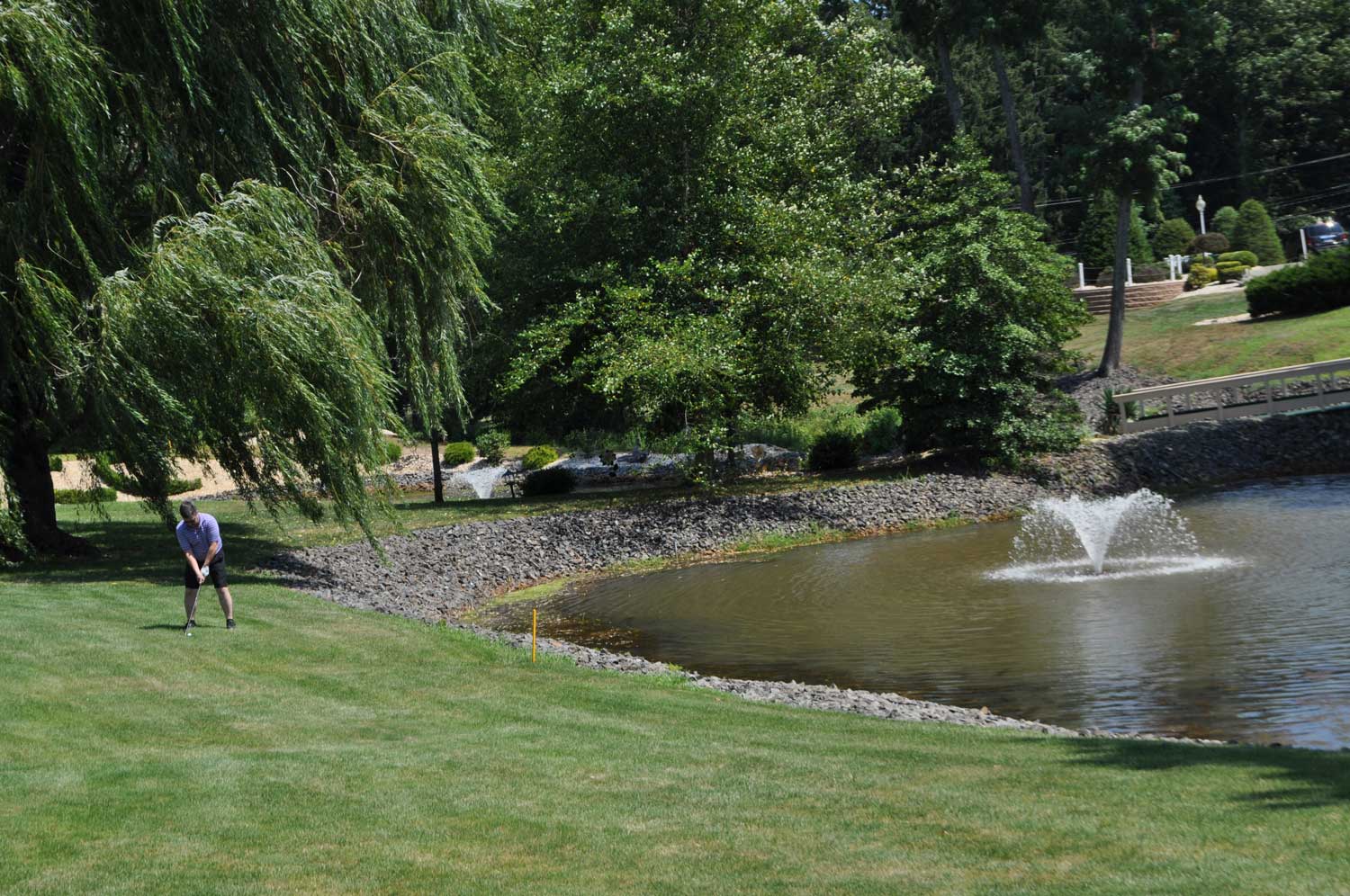 The Ideal Choice for Wedding Venues in New Jersey
Many NJ country club wedding venues offer customizable wedding packages to fit every couple's needs and budget. Couples can choose from a variety of packages that include everything from food and beverages to wedding coordination and photography. These packages can be tailored to fit the couple's preferences, allowing them to have a personalized and unique wedding experience.
Another advantage of selecting a country club venue is the exceptional service and catering. These venues are staffed with experienced professionals who are dedicated to ensuring every aspect of the wedding is perfect. From setting up the decorations to serving the food and drinks, the staff takes care of everything, allowing the couple and their guests to enjoy the day stress-free. The catering at NJ country club wedding venues is also top-notch. Many venues have in-house chefs who prepare delicious and exquisite meals, using only the freshest ingredients. Couples can work with the catering team to create a menu that suits their tastes and preferences, ensuring that their wedding day is a culinary delight.
Make Your Special Day Perfect at These NJ Country Club Wedding Venues
NJ country club wedding venues are also ideal for weddings with larger guest lists. Many venues have spacious ballrooms that can accommodate hundreds of guests, making them perfect for grand and extravagant weddings. With ample space, couples can comfortably invite all their loved ones to witness and celebrate their union. With picturesque locations, luxurious ballrooms, and exceptional service, these venues provide a memorable setting for the most important day of a couple's life. Whether an outdoor ceremony surrounded by nature or an indoor reception in a grand ballroom, NJ country club wedding venues offer the perfect backdrop for a beautiful and unforgettable wedding celebration.